STF Operations Management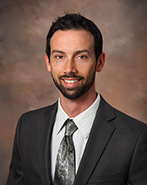 Jason Jones
Vice President, Operations 200 Manager
Jason provides transparent support for the tactical and strategic execution of activities support to multiple military services and DoD agencies within the National Capital Region. Operation 200 support capabilities span the realm of C4ISR mission requirements, with emphasis on DoD SATCOM, network and systems engineering, systems integration, IA and cybersecurity, test and evaluation, defense acquisition, and program management. Jason joined STF in 2007.
Vonnie Craig-Parker
Vice President, Operations 300 Manager
Vonnie provides high-quality program management, acquisition/contract management, financial management, systems engineering, cybersecurity, administrative and subject matter expertise support to five major PEO-C4I Program Offices (PMW 130, 146, 160, 170, 790), the PEO C4I front office, Naval Information Warfare Systems Command, and the Navy Information Warfare Centers customers. Operations 300 is known for its versatility and has built a solid reputation both as a prime and subcontractor, providing outstanding performance and customer satisfaction. Vonnie joined STF in 2019.
Kelli Lowery
Vice President, Operations 400 Manager
Kelli manages Operations 400 located in Chesapeake, VA and Charleston, SC, and is a proven industry professional with over 25 years of DoD experience in program management, finance, contract management, business development, and personnel management for C4I afloat and ashore programs. Operations 400 provides program management, advanced planning, systems engineering, cybersecurity, and integrated logistics support. Kelli joined STF in 2004.