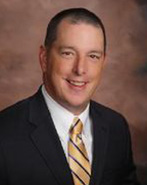 Scott Ayers
President
Scott is responsible for strategy, planning, and execution to enhance STF's performance and customer satisfaction. His leadership focuses on improved performance through innovation, advanced planning, and flexibility with a focus on customer success. Scott has a wealth of experience in the public and private sectors. He has a Bachelor of Arts in finance from James Madison University and received his Master of Business Administration in economics and public policy from George Washington University. Scott joined STF in 2011.
Chuck Pitts
Executive Vice President
With his years of experience supporting warfighter communications, Chuck manages and leads all phases of proposal development processes across the entire company. He has experience in satellite communications, software development, life cycle cost modeling, acquisition, end-to-end systems engineering, and overall program execution. Chuck managed enterprise-wide programs and tasks in support of NIWCAtlantic and DISA and directed engineering teams on all phases of several acquisition programs. He is PMP-certified and has a BS in Electrical Engineering from Virginia Tech and an MS in Electrical Engineering from George Mason University. Chuck joined STF in 2005.
Mike Ziegler
Executive Vice President
Mike leads and manages STF's Business Operations Management Team delivering direct support to Government customers and Defense Industry teammates. He is a retired Engineering Duty Officer Naval Officer with extensive Navy experience and Defense Industry experience supporting DoD customers. Mike is renowned for his extensive end-to-end Naval and Joint communications and network engineering expertise. He led the STF San Diego team's growth from the company's start in 2003, as the first Program Manager for PMW/A 170 Systems Engineering, PMW 790, and PMW 160 Program management services prime contracts wins. Mike has a Bachelor of Science in nuclear engineering from the University of Wisconsin-Madison and a Master of Science in electrical engineering with distinction from the Naval Post Graduate School. Mike joined STF in 2003.
Emily Morris
Vice President, Director of Contracts
Emily oversees and provides direction and structure for staff responsible for multiple functions, including contract administration and management, subcontract management, procurement, and pricing/proposal development. She possesses experience in Government contracting, including cradle to grave Government contract management, subcontract management, pricing, and financial analysis. Emily joined STF in 2011.
Scott Stanley
Vice President, Director of Finance
Scott oversees all accounting and financial operations throughout STF and ensures that the company is fiscally sound. He is directly involved in all STF auditing evaluations, including activities associated with ISO and DCAA compliance. Scott's experience encompasses accounting, business analysis, business forecasting, business management, business planning, and cost accounting analysis. Scott joined STF in 2004.
Carol Cronin
Vice President, Director of Human Resources
Carol oversees and manages staff responsible for all STF employment functions and benefits as well as compliance with all federal, state, and local regulations. She leads all administrative functions across the STF enterprise and is responsible for full life-cycle human resource coordination and management, staffing, recruitment, quality training, employee relations, benefits administration, leadership development, facilities, and office management. Carol joined STF in 2006.
Terry Delaney
Vice President, Director of Operations
Terry oversees STF Operations across the company and is responsible for the execution and delivery of STF's support to customers. He supported and managed small and large DoD projects and major ACAT MAIS programs. Terry's 30+ years of vast experience include providing project management, systems engineering and analysis, implementation and integration, and contract program management support for an array of DoD customers and C4I systems, including the Army, Navy, USAF, and other DoD agencies. Terry joined STF in 2006.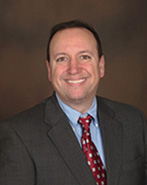 Mike Wiles
Director of Plans and Analysis
Mike is responsible for the corporate plan, forecasting, and DCAA compliance. Other duties include Costpoint Administrator and financial reporting. He is the bank liaison and oversees project control and possesses experience in finance and accounting, specifically for Government Contractors. Mike joined STF in 2012.
James Jones
Director of Information Technology
Jim oversees all IT-related activities across STF's enterprise network and manages the execution of enterprise-level migrations and special projects. He performs market research that enables innovation and the ability of STF to offer advanced technical solutions to its customers and employees. Jim joined STF in 2018.
Kurt Toth
Vice President, Director of Operations Process Management
Kurt leads operational efforts to increase the quality of STF's performance, heighten customer satisfaction, optimize efficiency, and advance innovation to ensure process outcomes are in alignment with the organization's strategic goals. He has extensive experience in Strategic Planning, Intelligence, Organizational & Business Management, Program/Project Management, Process Modeling, Innovation and Technology, and Software Design and Development. Kurt has successfully led high-profile initiatives for a wide range of customers, including the Department of the Navy, USMC, FBI, IRS, SEC, and Washington Headquarters Services. He earned a B.S. in Business Management from Virginia Tech, a M.A. in Intelligence Studies from American Public University, and certificates in Disruptive Strategy, Strategy Execution, and Design Thinking and Innovation from Harvard Business School. Kurt also possesses several industry certifications, which include PMP, ITIL, Six Sigma, DoDAF, DAWIA, Business Process Modeling & Discrete Event Simulation, and RUP.  Kurt joined STF in 2014.
Matt Beekman
Vice President, Director of Business Development
Matt is responsible for fostering strategic industry relationships, identifying target opportunities, and executing the business development lifecycle in support of STF's continued growth. He has over 20 years of successfully collaborating with government and industry partners to develop solutions in support of the warfighter. Matt is PMP-certified, LSS-certified, and has earned Bachelor's Degree in Public Administration and Political Science from James Madison University and a Master's of Public Administration from the Maxwell School at Syracuse University. Matt joined STF in 2021.
STF OPERATIONS MANAGEMENT